We Love Our Neighbors:)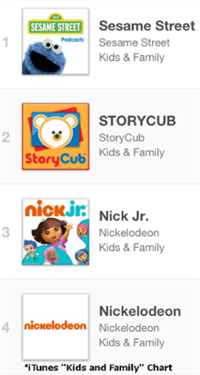 Real Story Time
Great picture books, fun, on-screen storytellers, and a StoryCub specific production process all contribute to an educational and entertaining experience.
Builds Vocabulary
StoryCub accelerates language development by exposing your child to new phrases, words, and proper pronunciation.  All in fun video picture books.
Watch From Anywhere
Take story-time with you wherever you go.  StoryCub.com is optimized for all your digital devices.
Testimonials
Parent Approved
Finally, Someone Gets It.  Thank You StoryCub!
StoryCub has become our new bedtime ritual.
Highly recommended from a picky family.
Our preschooler LOVES StoryCub!
Preschool Video picture books. Story time that is both fun and educational. Your preschool-aged child will enjoy and learn from our free online video storybooks. It's story time, anytime with the free preschool "Story of the Day". A bedtime favorite, parent reviews include viewing StoryCub at restaurants, nap-time, at breakfast, in the car, and moving through the mall in a stroller. Loved by preschoolers, trusted by parents, and applauded by educators, discover . Watch free . Digital video storybooks specifically made for preschoolers / early-learners. This early childhood education project has been featured by the Society of Children's Book Writers and Illustrators (SCBWI).